---
NEW HAPPENINGS
An invitation from Erin:
Have you been feeling overwhelmed with concern about the state of the world, not sure how best to respond?
Me too.
Please join me for a powerful weekend of community gathering and potent guided process, seeded with the intention to aid in healing ourselves, our culture, and nature, guided by the principles of Embodied Life, inspired by the Healing Spiral outlined by Joanna Macy and her pioneering Work That Reconnects, which I've been deep in studying over the past year.
---
The Art Of Walking 
A Day-Long Feldenkrais Immersion With Carl and Erin
Sunday, September 8th,  1-6pm @ Vitalize Studio
$95 Register here
---
ONCE A MONTH MEET-UP
TUESDAY SEPTEMBER 10 @ 6:30-9:30 PM
Consent & Play is part workshop and part playshop. This is a space to practice asking for what you want and perhaps even receive it! In this space, the Wheel of Consent meets authentic relating meets cuddle party.
Consent & Play is led by Robyn Dalzen, a co-founder and trained facilitator of the School of Consent. She is passionate about creating spaces that feel safe enough to experiment, play and have fun while learning new things about yourself.
Cost:$25 in advance / $30 at the door
September 10 – 6:30 – 9:30 pm
Book: http://buytickets.at/robyndalzencoaching/279128
---
---


Details:
Friday, September 20th – 6:30 – 9:30 pm
Saturday, September 21st – 10 am – 6 pm
Sunday, September 22nd – 12:30 pm – 7 pm
Price for the workshop:
Registration: US $295
---
 Attention families who home-school
New tween (9 -12 yrs) yoga and wellness class in Millcreek at Vitalize Studio, starting Wednesday,  September 18th, 1:15-2:15 pm.  We will practice yoga, self-awareness, self-regulation, and relaxation in a playful, collaborative way, growing emotional intelligence and warm friendships. No experience necessary. Private and family sessions also available.
Cost: 
$80.00
 for 8 week session . Discounts offered for multiple siblings.
Register by calling or texting (703) 725-6896.
Linda Cooper, M.A. is a certified kids and adult yoga instructor and previously owned a mobile kids yoga business in northern Virginia. She has an undergraduate degree in human development and family studies and a graduate degree in psychology.

---
Weekly Classes & Ongoing Gatherings
---
---
Trista Winder Yoga & Massage @ YogaUtah.com
5 Class Pass $55
10 Class Pass $100
Drop in $12
PASSES CAN BE USED INTERCHANGEABLY FOR CLASSES WITH TRISTA – DAWN – BECKY
---

 Explore and Align with Dawn:
Monday 9:15 am – Thursday 3:30 pm 
Through clear alignment, breath work, playfulness, and yoga philosophy, this class will help you discover a deeper connection to yourself and the world around you. In this all levels yoga practice, you'll safely, playfully explore your edge. With many options, and variations, you'll discover where you are in your body, in the present moment.
Cost: Drop in: $12 ~ 5 pass: $55 ~ 10 pass: $100
---
Tuesday 9:00-10:00 am and Tuesday 12:00-1:00 pm 
Cost: $12 Drop-in, $120 for 10 class punch pass with 11th FREE
---

1 hour Private sessions
$100 Initial Evaluation (includes assessment of posture, alignment, strength, balance, and goal setting)
$75.00 routine private session following evaluation (customized  program based on goal setting)
Contact: (801)891-5711, meghanry@me.com
---

 SLBF (Salt Lake Buddhist Fellowship) Presents: 
Weekly Meditative Events 
Wednesday 6:30 – 8:00 pm. ~ $5-10 Suggested donation ~ Drop-ins welcome.
---
THURSDAY 11:00 am – 12:00 pm
Cost: $12 or Punch Pass 10 for $100
Beckey establishes a comfortable pace to her classes. Each one being creative and well-balanced. Her students leave feeling grounded and settled, ready to start or end the day.
 200-hour Anusara immersion YTT with Adam Ballenger in 2016 and her second 200-hour Anusara immersion and YTT with Adam Ballenger and Kimberly Achelis Hoggan in 2019.
---
Cost: $10 cash $12 credit card
---
Sunday Mornings 10:00 – 11:30 am.  ~ By donation ~ Drop-ins welcome. 
---
Reiki Share
Mark your calendar!
Monday, September 9th 
Tuesday, October 29th
Thursday, November 21st
Thursday, December 12th
7-9 pm  
What is a Reiki Share?
Sharing Reiki!
• You don't need training.
• You can receive Reiki.
• Beginners find Grace and safety here.
• Advanced practitioners find joy, healing, and learning too.
Suggested Donation: $5 – $10
Vitalize is a beautiful studio and Angela and Moon are very generous in our use of it. Your donation will help us keep meeting in this sacred space to exchange Reiki, wisdom, and healing with one another.
Questions?
Call or text me Tracy 801-631-9825 or email me through Meetup.
---

October 13, November 10, December 8
---

Next class  November 8th – 9th, 2019
$ 450.00
 (Six 90-minute lessons)
Gokhale Method Foundations is the core offering of the Method.In six lessons, you can change your habits efficiently and profoundly through a combination of verbal explanation, visual materials, and gentle hands-on guidance.
Reduce or eliminate many kinds of musculoskeletal pain/Prevent joint degeneration/Increase energy, stamina, and flexibility/Improve your circulation and breathing/Reduce stress/Look and feel more confident
---
Growing the Heart of Intimacy
Mark your calendar! Next workshop June 12th, 13th, 14th of 2020.
Visit Paths of Connection for more info.
---
Visit our in-house Healing Arts Practitioners

Rhinehart Touch Therapies Angela Rhinehart, LMT,
"It is my intent to bring a grounded presence, healing touch, and compassionate heart to my work. I enjoy helping others to step out of "ordinary life" in order to connect deeply within. I support my clients in their unfolding, unwinding and reorienting while honoring their own unique healing processes."
Angela has been a licensed massage therapist in Utah since 1997, maintaining a private practice in Salt Lake City since 2000.
Modalities: , CranioSacral Therapy, Gentle Massage for Cancer Patients,  Myofascial Release, Shiatsu/Accupressure, Pregnancy / Birth / Post-partum massag, Swedish/integrative massage, energy balancing techniques, meditation instruction, sound healing. 
Call or text Angela at 801-661-1200
---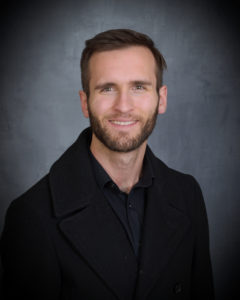 My service is called Clear-sight Counseling; I started it in order to bring my unique experience working with everyone from combat veterans to CEOS and refugees to private practice. I focus on providing insight and awareness to problematic, but understandable patterns of behavior and assisting people in changing these patterns in a clear, direct and compassionate manner. I utilize several evidence-based therapies (EMDR, CPT, DBT, CBT, MI, and others) as well as holistic approaches backed by 2600 years of eastern practice and modern research, including mindfulness, deep meditative work and other somatic, body-based approaches.
Cameron Morgan
---

Shine Esthetics Terra Lynn D'Agostino
Shine believes that every being deserves to shine, and that good skincare is a luxury you can afford.
We use the finest skincare products that support and rejuvenate your healthy, beautiful skin, and provide expert skin consultation, treatment, touch and results.
Progressive, not aggressive, is our approach – and our Master Estheticians nourish skin wisely, treat skin gently, and challenge skin strategically.
Our low-dose approach gently awakens regenerative abilities, creating long-term and consistent improvement in radiance and tone.
 Here's to you…. SHINE ON!  www.shinespaslc.com  (801)205.1999
---