---
NEW HAPPENINGS
As of 3/16/2020 all classes at the studio are on hold and there will be no events held. This will be in effect through March 31st. In the mean time, check this page for any updates from teachers about online class opportunities. We hope that if we all do our part to protect each other now from spreading this virus, then we will be able to flatten the curve, keep the healthcare providers from getting too overwhelmed and avoid more serious consequences.
Here are some good articles to check out: https://www.theatlantic.com/ideas/archive/2020/03/coronavirus-cancel-everything/607675/https://www.newsweek.com/young-unafraid-coronavirus-pandemic-good-you-now-stop-killing-people-opinion-1491797https://medium.com/@tomaspueyo/coronavirus-act-today-or-people-will-die-f4d3d9cd99ca
---

Virtual Live Streaming Mini Retreat:  TRUST
Saturday, March 28
1:00pm-2:30pm (preregistration required)
Come home to your own center, in your body and the guidance of your inner life in this virtual live-streaming Mini-Retreat
Join us in our first virtual live-streaming offer for the Mini Retreat format. Enjoy the support of Luminous Life Maps in your own home.
In troubling times we look for things to trust…to lean into for comfort and reassurance. In this Virtual -Live Streaming Mini Retreat learn to come home to your own center, in your body and inner imagery. Practice riding the edge of uncertainty with deep trust in your body and guidning inner life for more resilience to deal with whatever life throws your way.
So often we are leaning outside of our own center…wondering why we feel anxious or off.  You deserve to trust your body and inner life, to feel deep confidence and lean into the gravity of your own center so you feel calm, clear, connected and responsive in your daily life. Your well being depends on this.
2.5 CEUs for therapists
More Details and to Register visit: https://luminouslifemaps.com/product/mar-mini-retreat/
Join Dr. Shannon Simonelli with her 2o+ years in the making – Luminous Life Maps system. Experience the wisdom in your body, tap into your inner life and the power of symbolic art making to guide you home to your own center. Let yourself fall in love and trust with your body being as a resource for your authentic power and expression in the world so confidence is natural.
---
Mindfulness and Yoga Happenings 
MBSR Courses

Mindfulness Based Stress Reduction
I would LOVE to teach an MBSR course to the public this winter and/or spring. Right now evenings don't work for me, I'm needed at home. If you are interested in a day time class, please reach out to me, let's get this rolling and come up with a time that works. I am thinking a Monday time slot from 9:30-12:00. Also if you have already taken MBSR it can be really nice to repeat the course.
I just finished teaching an MBSR course and a student asked me to record a loving-kindness meditation. Practicing loving-kindness meditation can be a powerful way to gladden our hearts and dissolve illusions of separateness.
As a gift to you I have recorded a guided meditation, it is about 12 minutes.
---
Weekly Classes & Ongoing Gatherings
All classes and gathering are cancelled through the end of March
---
Trista Winder Yoga & Massage @ YogaUtah.com
5 Class Pass $55
10 Class Pass $100
Drop in $12
PASSES CAN BE USED INTERCHANGEABLY FOR CLASSES
WITH TRISTA – DAWN – RACHEL
---

  Explore and Align with Dawn: Online only!
Monday 9:15 am  
Through clear alignment, breath work, playfulness, and yoga philosophy, this class will help you discover a deeper connection to yourself and the world around you. In this all levels yoga practice, you'll safely, playfully explore your edge. With many options, and variations, you'll discover where you are in your body, in the present moment.
Cost: Drop in: $12 ~ 5 pass: $55 ~ 10 pass: $100
PASSES CAN BE USED INTERCHANGEABLY FOR CLASSES WITH
TRISTA – DAWN – 
---
Tuesday 9:00-10:00 am and Tuesday 12:00-1:00 pm 
Cost: $12 Drop-in, $120 for 10 class punch pass with 11th FREE
---

We will be practicing self-awareness, self-regulation, and relaxation in a playful, collaborative way, growing emotional intelligence and warm friendships. No experience necessary. Private and family sessions also available.
Cost: 
$80.00
 for 8 week session .
Discounts offered for multiple siblings.
 1:00 – 2:15 pm on Wednesdays
Call or text (703) 725-6896.
---

1 hour Private sessions
$100 Initial Evaluation (includes assessment of posture, alignment, strength, balance, and goal setting)
$75.00 routine private session following evaluation (customized  program based on goal setting)
Contact: (801)891-5711, meghanry@me.com
---

 SLBF (Salt Lake Buddhist Fellowship) Presents: 
Weekly Meditative Events 
Wednesday 6:30 – 8:00 pm. ~ $5-10 Suggested donation ~ Drop-ins welcome.
---
IN PERSON GATHERING IS CANCELLED UNTIL FURTHER NOTICE
Sunday Mornings 10:00 – 11:30 am.  ~ By donation ~ Drop-ins welcome. 
---

SUNDAY'S 8:00 – 9:00 AM
Yoga is for Every Body.  Do you think you are too tall/short, thin/curvy, stiff/flexible for yoga?  Then this class is for you!  We will accommodate EVERYONE.   We will be doing basic poses with modifications for all body types.  If you've never done yoga before this class is for you!  If you love yoga, this class is for you!  If you tried yoga, but didn't think you fit in this class is for you!
This class is donation based
---
Visit our in-house Healing Arts Practitioners

Rhinehart Touch Therapies Angela Rhinehart, LMT,
"It is my intent to bring a grounded presence, healing touch, and compassionate heart to my work. I enjoy helping others to step out of "ordinary life" in order to connect deeply within. I support my clients in their unfolding, unwinding and reorienting while honoring their own unique healing processes."
Angela has been a licensed massage therapist in Utah since 1997, maintaining a private practice in Salt Lake City since 2000.
Modalities: , CranioSacral Therapy, Gentle Massage for Cancer Patients,  Myofascial Release, Shiatsu/Accupressure, Pregnancy / Birth / Post-partum massag, Swedish/integrative massage, energy balancing techniques, meditation instruction, sound healing. 
Call or text Angela at 801-661-1200
---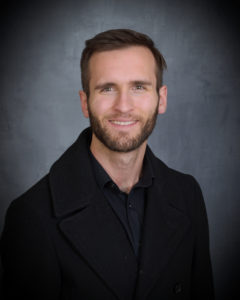 My service is called Clear-sight Counseling; I started it in order to bring my unique experience working with everyone from combat veterans to CEOS and refugees to private practice. I focus on providing insight and awareness to problematic, but understandable patterns of behavior and assisting people in changing these patterns in a clear, direct and compassionate manner. I utilize several evidence-based therapies (EMDR, CPT, DBT, CBT, MI, and others) as well as holistic approaches backed by 2600 years of eastern practice and modern research, including mindfulness, deep meditative work and other somatic, body-based approaches.
Cameron Morgan
---

Shine Esthetics Terra Lynn D'Agostino
Shine believes that every being deserves to shine, and that good skincare is a luxury you can afford.
We use the finest skincare products that support and rejuvenate your healthy, beautiful skin, and provide expert skin consultation, treatment, touch and results.
Progressive, not aggressive, is our approach – and our Master Estheticians nourish skin wisely, treat skin gently, and challenge skin strategically.
Our low-dose approach gently awakens regenerative abilities, creating long-term and consistent improvement in radiance and tone.
 Here's to you…. SHINE ON!  www.shinespaslc.com  (801)205.1999
---