NEW HAPPENINGS
Classes Start: June 20th 11-12pm
Beckey establishes a comfortable pace to her classes. Each one being creative and well-balanced. Her students leave feeling grounded and settled, ready to start or end the day.
 200-hour Anusara immersion YTT with Adam Ballenger in 2016 and her second 200-hour Anusara immersion and YTT with Adam Ballenger and Kimberly Achelis Hoggan in 2019.
Please to Welcome Cameron Morgan
to our studio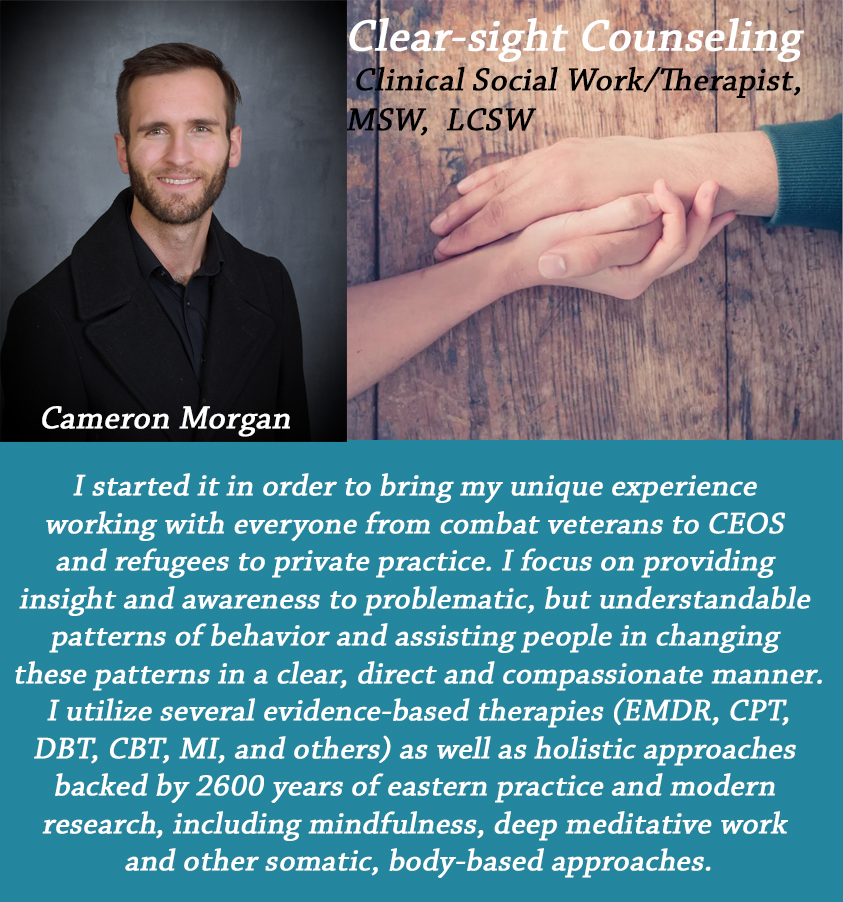 ---
August 17-18, The Art of Fear Camp with Kristen Ulmer
If emotional issues are dragging you down, attend this remarkable,
non-threatening weekend camp to change your life forever.
Featured on the Megyn Kelly show, The Wall Street Journal, and
Mindvalley, renowned Fear and Anxiety expert and author Kristen Ulmer
will get you out of the relentless cycle of fighting, ignoring or
repressing what you feel, and instead in flow with it all.
You'll first learn what's going on in your undercurrent, and why
symptom-control techniques that you've tried, don't work very well. Next
you'll be introduced to the latest revolutionary concepts that do work.
This camp, is the game changer you've been hoping for.  Expect real
answers, a way to get out of your head, and an end to trying the same
things over and over with limited results.
---

JUNE 10th
What is Quantum Play(TM)?
*********************************
It's a set of tools and skills to go beyond the limitations of your cognitive capacity and access your whole brain, whole body, and whole being intelligence — in short, tapping into what have seemed to be "superhuman" capacities.
Quantum Play(TM) combines playful movement and inquiry to:
~ identify and clear subconscious blocks and limiting beliefs
~ repattern your nervous system into relaxation and flow
~ source your strategic actions and wisdom from your infinite, expanded, Quantum Self (instead of from only from your mind)
You'll tap into your own joygasmic energy and discover how to create this on demand. You'll learn how to harness the energy that becomes available in fear, failure, frustration, and the setbacks on your path instead of letting those things stop you!
You'll walk away with tools to become fiercely unstoppable, including:
~ Deeper clarity on your unique purpose and mission for your life
~ Ways to activate your personal power in ways that ignite your spark in your mission-driven life
~ Tools on how to bend time and create wealth from your whole BEing, not DOing.
~ How to live in the flow and magic of what's really possible for you.
If you're like most kick-ass women I know, you have created a lot through "figuring out the strategy" or "doing more" to create. And you're awakening to a new way of creating that goes beyond "working smarter, not harder' so you can truly embody the world-changing impact that's calling you forward.
P.S. This is a movement-based workshop with some floor-based exercises and reflection processes, so wear comfortable clothing, bring a journal, and bring a yoga mat or blanket for the segments in which we'll be lying down.
Investment : $44
REGISTER BY JUNE 3 and BRING A FRIEND FOR FREE!
---
The Ultimate in Luminous Life Maps Self Care, Growth & Healing
Mini Retreat Series
Read more & Register
---

---
SOUND BATH FOR THE SOUL
Come Ride the Sound Wave – Feel the Magic of Vibrational Bliss!
Mark your calendar! MAY 24th, JUNE 21st
TWO SOUND BATHS EACH EVENING ~

5:30 pm & 7:00 pm
Cost: $11.11 Tickets available thru Venmo to reserve a spot, or at the door
Venmo Account: Curtis Forbush @curtis-forbush
---
 

With Hannah Hausman
Select Sundays 3-5 pm
---
Weekly Classes & Ongoing Gatherings:
---

 Explore and Align with Dawn:
Monday 11:00 am – Thursday 3:30 pm 
Through clear alignment, breath work, playfulness, and yoga philosophy, this class will help you discover a deeper connection to yourself and the world around you. In this all levels yoga practice, you'll safely, playfully explore your edge. With many options, and variations, you'll discover where you are in your body, in the present moment.
Cost: Drop in: $12 ~ 5 pass: $55 ~ 10 pass: $100
---
Kindful Yoga
Monday 5:00 – 6:15 pm.
Drop-ins welcome ~ $10/class
---
Tuesday 9:00-10:00 am and Tuesday 12:00-1:00 pm 
Cost: $12 Drop-in, $120 for 10 class punch pass with 11th FREE
---

1 hour Private sessions
$100 Initial Evaluation (includes assessment of posture, alignment, strength, balance, and goal setting)
$75.00 routine private session following evaluation (customized  program based on goal setting)
Contact: (801)891-5711, meghanry@me.com
---

 SLBF (Salt Lake Buddhist Fellowship) Presents: 
Weekly Meditative Events 
Wednesday 6:30 – 8:00 pm. ~ $5-10 Suggested donation ~ Drop-ins welcome.
---
FRIDAY 10:30-11:30 am
Cost: $12 or Punch Pass 10 for $100
Kathleen Ayala 1on1alongthewasatch@gmail.com 801 897 5816
---
Sunday Mornings 10:00 – 11:30 am.  ~ By donation ~ Drop-ins welcome. 
---

Next class  TBA
$ 450.00
 (Six 90-minute lessons)
Gokhale Method Foundations is the core offering of the Method.In six lessons, you can change your habits efficiently and profoundly through a combination of verbal explanation, visual materials, and gentle hands-on guidance.
Reduce or eliminate many kinds of musculoskeletal pain/Prevent joint degeneration/Increase energy, stamina, and flexibility/Improve your circulation and breathing/Reduce stress/Look and feel more confident
---
Visit our in-house Healing Arts Practitioners

Rhinehart Touch Therapies Angela Rhinehart, LMT,
"It is my intent to bring a grounded presence, healing touch, and compassionate heart to my work. I enjoy helping others to step out of "ordinary life" in order to connect deeply within. I support my clients in their unfolding, unwinding and reorienting while honoring their own unique healing processes."
Angela has been a licensed massage therapist in Utah since 1997, maintaining a private practice in Salt Lake City since 2000.
Modalities: Pregnancy / Birth / Post-partum massage, CranioSacral Therapy, Gentle Massage for Cancer Patients,  Myofascial Release, Shiatsu/Accupressure, Swedish/integrative massage, energy balancing techniques, meditation instruction, sound healing. 
Call or text Angela at 801-661-1200
---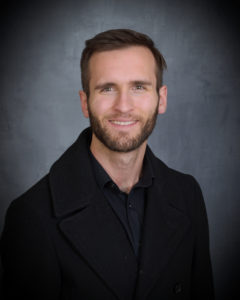 My service is called Clear-sight Counseling; I started it in order to bring my unique experience working with everyone from combat veterans to CEOS and refugees to private practice. I focus on providing insight and awareness to problematic, but understandable patterns of behavior and assisting people in changing these patterns in a clear, direct and compassionate manner. I utilize several evidence-based therapies (EMDR, CPT, DBT, CBT, MI, and others) as well as holistic approaches backed by 2600 years of eastern practice and modern research, including mindfulness, deep meditative work and other somatic, body-based approaches.
Cameron Morgan
---

Shine Esthetics Terra Lynn D'Agostino
Shine believes that every being deserves to shine, and that good skincare is a luxury you can afford.
We use the finest skincare products that support and rejuvenate your healthy, beautiful skin, and provide expert skin consultation, treatment, touch and results.
Progressive, not aggressive, is our approach – and our Master Estheticians nourish skin wisely, treat skin gently, and challenge skin strategically.
Our low-dose approach gently awakens regenerative abilities, creating long-term and consistent improvement in radiance and tone.
 Here's to you…. SHINE ON!  www.shinespaslc.com  (801)205.1999
---