Solace Sessions: www.iahp.com/leteasha
Welcoming Journey and Wellness Women
Kick-off gathering November 16th from 6-8 pm
A program designed for ALL women that are on a journey to mental, physical, emotional or spiritual wellness and betterment. Whether you've experienced trauma or simply in search of your tribe, we are here for you. Each class will be guided with breath and imagery work, a healing circle then followed with an activity or guest presenter. All of which will inspire you to health, healing, happiness and hope. *Please contact me with any questions or if you have something you would love to offer.
DONATION BASED WOMEN'S WELLNESS GROUP
Classes held every third Friday from 6-8pm
Facebook: Journey and Wellness Women
Email:kristenterese7@yahoo.com
Kristen T. Russell Certified Yoga Instructor Licensed Master Esthetician
Weekly Classes & Ongoing Gatherings:
Monday evenings 5:00 – 6:15 pm.
 Drop-ins welcome ~ $10/class.
Contact Sally for more information: 801-209-2863
MINDFUL YOGA OFFERINGS 
Yoga Basics ~ Monday 9:30-10:45am ~ Cost $120
Yoga Basics ~ Thursday 9:30-10:45am ~ Cost $120
Fall Yoga Series ~ 10 weeks ~ Starting September 17th through December 3rd
Make-up classes week of December 10th
NO classes week of October 15th and week of November 19th

Nov 6
Join us on Election night for a free community ritual. Honor the first five Certified (LLM) Guides and send your vote off super charged in the ancient and often forgotten practice of ritual.
https://luminouslifemaps.com/product/171118/?fbclid=IwAR3UqdR3dTBsP37HFJF3Wsd8DBRsfVZf4tpU62lzqEYjTK9y0hpJVSU-Xq4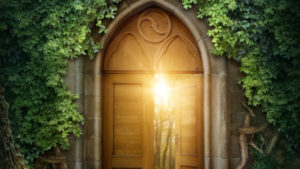 (pre-registration required)
Men, Women & older teens
Give yourself time to engage your imagination as a power tool for your inner life.
TBD
Cost:$200
ATTTENTION! 9 am class canceled on November 6th!!
Tuesday 9:00-10:00 am and Tuesday 12:00-1:00 pm 
Cost: $12 Drop-in, $120 for 10 class punch pass with 11th FREE
 SLBF (Salt Lake Buddhist Fellowship) Presents: Weekly Meditative Events 
Wednesday 7:00 – 8:30 pm. ~ $5-10 Suggested donation ~ Drop-ins welcome.
Wednesday 9:00-10:00 am  ~ Cost: $12 Drop-in,
$120 for 10 class punch pass with 11th FREE
Thursday Evenings 6:15 – 7:15 pm  and Sunday mornings 8:30 am – 9:30 am
Cost:$10 ~ Drop-ins welcome.
NO CLASS THANKSGIVING
Thursdays 7:35 – 9:00 pm ~ Doors open at 7:30 & close at 8:00 pm
$15 in advance/class pack & students/seniors over 65/$20 drop-in at the door
While drop-ins are welcome, a committed weekly practice will be most beneficial and transformation.
WE WILL TAKE A BREAK FOR CHRISTMAS AND NEW YEARS: NO CLASS DEC 20, 27, JAN 3.
Sunday Mornings 10:00 – 11:30 am.  ~ By donation ~ Drop-ins welcome. 
  

Workshops and Special Events
Mark Your Calendars!
https://www.brownpapertickets.com/event/3745338
https://www.brownpapertickets.com/event/3745381.
Next One TBA: Cost: $25.00
For further information or to register please call Anne Doubek at 801-477-8313
MBSR Vitalize Studio ~ 9 week course + all-day retreat ~ Cost $350
Includes 27 hours in-person instruction + weekly recordings + handouts.
Next course TBA
Contact: Heidi O'Donoghue yourpathyoga@gmail.com
website:www.heidiodonoghue.com
Growing Relational Competency ~ November 16th – 18th, 2018
For information and to register:
Contact: Monica 801.688.8962 monica@monicafauxkota.com
October 12th – 13th ~ 9am-3pm ~  $ 450.00
 (Six 90-minute lessons)
Gokhale Method Foundations is the core offering of the Method.In six lessons, you can change your habits efficiently and profoundly through a combination of verbal explanation, visual materials, and gentle hands-on guidance.
Reduce or eliminate many kinds of musculoskeletal pain/Prevent joint degeneration/Increase energy, stamina, and flexibility/Improve your circulation and breathing/Reduce stress/Look and feel more confident