NEW HAPPENINGS
December 21st 7-10 pm
~ Come celebrate winter solstice, an evening of returning to the light, put forth your intentions for yourself & community as we move forward to a new day & way of being ~ ~ James Trace Blessing the Kava with the spirit of love, peace & unity ~
~ Renee Saraswati will be creating live art ~
~Maka MaMas Leraine & Shen will lead us into expansion of connection of hearts & voice with Kirtan. Rest into wholeness with Sound bath vibrations, journey, discover, receive aha's! Sing ~ Dance ~ Move ~ Be ~ ~ Investment
COST: $30 Free to ages 12 & under $10 teens
A program designed for ALL women that are on a journey to mental, physical, emotional or spiritual wellness and betterment. Whether you've experienced trauma or simply in search of your tribe, we are here for you. Each class will be guided with breath and imagery work, a healing circle then followed with an activity or guest presenter. All of which will inspire you to health, healing, happiness and hope. *Please contact me with any questions or if you have something you would love to offer.
DONATION BASED WOMEN'S WELLNESS GROUP
Classes this month on two Fridays 12/14 and 12/28 from 6:30-8 pm
Facebook: Journey and Wellness Women
                            Email:kristenterese7@yahoo.com
                                                  Kristen T. Russell Certified Yoga Instructor Licensed Master Esthetician
The Morning Sojourn is happening again!
Dance yourself awake January 7 – 18, 2019
[10 mornings of dance,
excluding weekends]
7:15 ~ 8:15 AM  Doors everywhere open at 7am for an optional 15 minutes sitting meditation.USA: $110 includes a professionally printed Sojournal.  Registered participants have access to each days' streamed music. Dance from home or in community.
Sign up to dance Vitalize studio! http://www.themorningsojourn.com/program/
Biofield Tuning Foundations Course
Vitalize Community & Healing Arts Studio
This introductory three-day workshop can be taken as a stand-alone course for those who would like to integrate the use of tuning forks into their current professional practice, ie; massage therapy, and/or work on family and friends.
​This course does not qualify you to practice Biofield Tuning as a certified practitioner, but it is the first step towards achieving the certification.
  Students will learn:
The premise of the Biofield Anatomy

The theory behind Biofield Tuning

Holding and activating tuning forks

Sensing into and working with resistance and distortion in the biofield

How to conduct a basic Biofield Tuning session

Centering, grounding, and how to maintain a sense of neutrality

And more



Weekly Classes & Ongoing Gatherings:
Monday evenings 5:00 – 6:15 pm.
 Drop-ins welcome ~ $10/class.
Contact Sally for more information: 801-209-2863
MINDFUL YOGA OFFERINGS 
Contact: Heidi O'Donoghue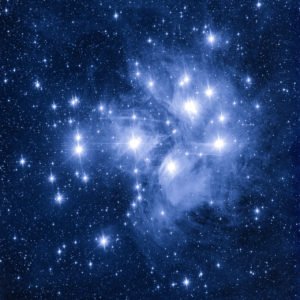 (pre-registration required)
Men, Women & older teens
Give yourself time to engage your imagination as a power tool for your inner life.
TBD Cost:$200
Sign-up:
ATTENTION! Noon class canceled on December 11th!!
Tuesday 9:00-10:00 am and Tuesday 12:00-1:00 pm 
Cost: $12 Drop-in, $120 for 10 class punch pass with 11th FREE
 SLBF (Salt Lake Buddhist Fellowship) Presents: 
Weekly Meditative Events 
Wednesday 6:30 – 8:00 pm. ~ $5-10 Suggested donation ~ Drop-ins welcome.
Wednesday 9:00-10:00 am  ~ Cost: $12 Drop-in,
$120 for 10 class punch pass with 11th FREE
Thursday Evenings 6:15 – 7:15 pm
Cost:$10 ~ Drop-ins welcome.
Classes resume in the New Year! Begins January 10th
Thursdays 7:35 – 9:00 pm ~ Doors open at 7:30 & close at 8:00 pm
$15 in advance/class pack & students/seniors over 65/$20 drop-in at the door
WE WILL TAKE A BREAK FOR CHRISTMAS AND NEW YEARS
Sunday Mornings 10:00 – 11:30 am.  ~ By donation ~ Drop-ins welcome. 
  

Workshops and Special Events
Mark Your Calendars!
https://www.brownpapertickets.com/event/3745338
https://www.brownpapertickets.com/event/3745381.
Next One TBA: Cost: $25.00
For further information or to register please call Anne Doubek at 801-477-8313
MBSR Vitalize Studio ~ 9 week course + all-day retreat ~ Cost $350
Includes 27 hours in-person instruction + weekly recordings + handouts.
Next course TBA
Contact: Heidi O'Donoghue yourpathyoga@gmail.com
website:www.heidiodonoghue.com
Growing Relational Competency ~ Spring 2019
For information and to register:
Contact: Monica 801.688.8962 monica@monicafauxkota.com
Next class  May 17th – 18th
$ 450.00
 (Six 90-minute lessons)
Gokhale Method Foundations is the core offering of the Method.In six lessons, you can change your habits efficiently and profoundly through a combination of verbal explanation, visual materials, and gentle hands-on guidance.
Reduce or eliminate many kinds of musculoskeletal pain/Prevent joint degeneration/Increase energy, stamina, and flexibility/Improve your circulation and breathing/Reduce stress/Look and feel more confident