NEW HAPPENINGS
Your ALL invited to a FREE evening of Gratitude! 
July 19th from 6:30-8:30 pm
The Yoga Utah Collective, appreciate each of you showing up for yoga and massage at this new location. You have helped us stay connected and continue to build a strong, open, welcoming  yoga and wellness community.
As a way of saying thank you, please join us for a Gratitude Gathering.
Offerings:
Trista, Beckey and Dawn will provide you with Yoga, myofascial release tools, Ayurvedic seasonal tips, essential oil tips, treats, a healing sound bath (with Trista and a special guest) and a chance to chat!
If you would like to, please bring a treat to share.
We hope you'll join us for a fun evening.
---

415-678-6769
---
WHEEL OF CONSENT
ONCE A MONTH MEET-UP
THURSDAY JULY 18 @ 6:30-9:30 PM
TUESDAY AUGUST 13 @ 6:30-9:30 PM
TUESDAY SEPTEMBER 10 @ 6:30-9:30 PM
Consent & Play is part workshop and part playshop. This is a space to practice asking for what you want and perhaps even receive it! In this space, the Wheel of Consent meets authentic relating meets cuddle party.
Consent & Play is led by Robyn Dalzen, a co-founder and trained facilitator of the School of Consent. She is passionate about creating spaces that feel safe enough to experiment, play and have fun while learning new things about yourself.
Cost:$25 in advance / $30 at the door
July 18 – 6:30 – 9:30 pm
Book: http://buytickets.at/robyndalzencoaching/279126
August 13 – 6:30 – 9:30 pm
Book: http://buytickets.at/robyndalzencoaching/279127
September 10 – 6:30 – 9:30 pm
Book: http://buytickets.at/robyndalzencoaching/279128
---


Details:
Friday, September 20th – 6:30 – 9:30 pm
Saturday, September 21st – 10 am – 6 pm
Sunday, September 22nd – 12:30 pm – 7 pm
Price for the workshop:
Early Bird (book by July 31st): US$275
Regular Registration (after July 31st): US$295
---
August 17-18, The Art of Fear Camp with Kristen Ulmer
If emotional issues are dragging you down, attend this remarkable,
non-threatening weekend camp to change your life forever.
Featured on the Megyn Kelly show, The Wall Street Journal, and
Mindvalley, renowned Fear and Anxiety expert and author Kristen Ulmer
will get you out of the relentless cycle of fighting, ignoring or
repressing what you feel, and instead in flow with it all.
You'll first learn what's going on in your undercurrent, and why
symptom-control techniques that you've tried, don't work very well. Next
you'll be introduced to the latest revolutionary concepts that do work.
This camp, is the game changer you've been hoping for.  Expect real
answers, a way to get out of your head, and an end to trying the same
things over and over with limited results.
---
Weekly Classes & Ongoing Gatherings:
Trista Winder Yoga & Massage @ YogaUtah.com
5 Class Pass $55
10 Class Pass $100
Drop in $12
PASSES CAN BE USED INTERCHANGEABLY WITH TRISTA – DAWN – BECKY'S CLASSES
---
What is a Reiki Share?
Sharing Reiki!
• You don't need training.
• You can receive Reiki.
• Beginners find Grace and safety here.
• Advanced practitioners find joy, healing, and learning too.
Suggested Donation: $5 – $10
Vitalize is a beautiful studio and Angela is very generous in our use of it. Your donation will help us keep meeting in this sacred space to exchange Reiki, wisdom, and healing with one another.
Questions?
Call or text me Tracy 801-631-9825 or email me through Meetup.
---

 Explore and Align with Dawn:
Monday 9:15 am – Thursday 3:30 pm 
Through clear alignment, breath work, playfulness, and yoga philosophy, this class will help you discover a deeper connection to yourself and the world around you. In this all levels yoga practice, you'll safely, playfully explore your edge. With many options, and variations, you'll discover where you are in your body, in the present moment.
Cost: Drop in: $12 ~ 5 pass: $55 ~ 10 pass: $100
---
Tuesday 9:00-10:00 am and Tuesday 12:00-1:00 pm 
Cost: $12 Drop-in, $120 for 10 class punch pass with 11th FREE
---
Practice with Luminous Life Maps Guides – Tuesday evenings
Experience the unique offer of the seven tools we use in the Luminous Life Maps system. Plan on traveling the Five Landscapes of the Luminous Life Maps system for a complete journey experience each session. We will be leaning into this rich system to simply be with what is arising in your life, feelings, thoughts and soul.
Drop in and Pay Cash or Pre-register for card:
---

1 hour Private sessions
$100 Initial Evaluation (includes assessment of posture, alignment, strength, balance, and goal setting)
$75.00 routine private session following evaluation (customized  program based on goal setting)
Contact: (801)891-5711, meghanry@me.com
---

 SLBF (Salt Lake Buddhist Fellowship) Presents: 
Weekly Meditative Events 
Wednesday 6:30 – 8:00 pm. ~ $5-10 Suggested donation ~ Drop-ins welcome.
---
THURSDAY 11:00 am – 12:00 pm
Cost: $12 or Punch Pass 10 for $100
Beckey establishes a comfortable pace to her classes. Each one being creative and well-balanced. Her students leave feeling grounded and settled, ready to start or end the day.
 200-hour Anusara immersion YTT with Adam Ballenger in 2016 and her second 200-hour Anusara immersion and YTT with Adam Ballenger and Kimberly Achelis Hoggan in 2019.
---
Cost: $10 cash $12 credit card
---
Sunday Mornings 10:00 – 11:30 am.  ~ By donation ~ Drop-ins welcome. 
---

September 15, October 13, November 10, December 8
---

Next class  TBA
$ 450.00
 (Six 90-minute lessons)
Gokhale Method Foundations is the core offering of the Method.In six lessons, you can change your habits efficiently and profoundly through a combination of verbal explanation, visual materials, and gentle hands-on guidance.
Reduce or eliminate many kinds of musculoskeletal pain/Prevent joint degeneration/Increase energy, stamina, and flexibility/Improve your circulation and breathing/Reduce stress/Look and feel more confident
---
Visit our in-house Healing Arts Practitioners

Rhinehart Touch Therapies Angela Rhinehart, LMT,
"It is my intent to bring a grounded presence, healing touch, and compassionate heart to my work. I enjoy helping others to step out of "ordinary life" in order to connect deeply within. I support my clients in their unfolding, unwinding and reorienting while honoring their own unique healing processes."
Angela has been a licensed massage therapist in Utah since 1997, maintaining a private practice in Salt Lake City since 2000.
Modalities: Pregnancy / Birth / Post-partum massage, CranioSacral Therapy, Gentle Massage for Cancer Patients,  Myofascial Release, Shiatsu/Accupressure, Swedish/integrative massage, energy balancing techniques, meditation instruction, sound healing. 
Call or text Angela at 801-661-1200
---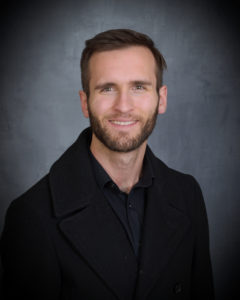 My service is called Clear-sight Counseling; I started it in order to bring my unique experience working with everyone from combat veterans to CEOS and refugees to private practice. I focus on providing insight and awareness to problematic, but understandable patterns of behavior and assisting people in changing these patterns in a clear, direct and compassionate manner. I utilize several evidence-based therapies (EMDR, CPT, DBT, CBT, MI, and others) as well as holistic approaches backed by 2600 years of eastern practice and modern research, including mindfulness, deep meditative work and other somatic, body-based approaches.
Cameron Morgan
---

Shine Esthetics Terra Lynn D'Agostino
Shine believes that every being deserves to shine, and that good skincare is a luxury you can afford.
We use the finest skincare products that support and rejuvenate your healthy, beautiful skin, and provide expert skin consultation, treatment, touch and results.
Progressive, not aggressive, is our approach – and our Master Estheticians nourish skin wisely, treat skin gently, and challenge skin strategically.
Our low-dose approach gently awakens regenerative abilities, creating long-term and consistent improvement in radiance and tone.
 Here's to you…. SHINE ON!  www.shinespaslc.com  (801)205.1999
---